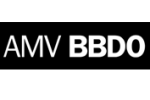 Abbott Mead Vickers BBDO,
London
Follow
Update
151 Marylebone Road
London NW1 5QE
United Kingdom
Phone: 020 7616 3500
Fax: 020 7616 3600
AMV BBDO create new Paul Whitehouse spot to launch the Aviva Drive mobile app
June 3, 2013
This week Aviva launch their latest car insurance campaign to promote the new Aviva Drive app. Aviva believes that drivers should pay an individual insurance premium based on how well they drive, not just who they are. This app has therefore been designed to save safer drivers money on their car insurance.
It is available on both iPhone and Android, and uses the phone's inbuilt GPS to measure driving based on accelerating, braking and cornering. After 200 miles of journeys Aviva Drive will give an individual driving score between 0-10 (with 10 being the safest) and calculate any personalised discount on the car insurance premium – up to 20%.
Telematics already exists with 'black box' technology but Aviva are the first major UK insurer to launch a free and convenient mobile app which can have a direct impact on car insurance premiums, with the customer remaining in control at all times.
AMV BBDO have created a campaign to support the launch of the Aviva Drive app. The ad is the latest in the on-going Paul Whitehouse campaign and another example of Aviva doing a little thing which matters to its consumers, as part of their 'Little things matter' campaign launch.
In the new spot we see this latest character, Rodney, who looks like a 'Hell's Angel style' biker but actually turns out to be a very safe driver, thereby representing consumers who often get stereotyped for their insurance based on who they are, not actually how they drive.
The 30" ad opens with the leather and tattoo clad character standing next to a motorbike, but to the viewer's surprise, he instead gets into his car and demonstrates some incredibly careful driving. Rodney proudly receives his great score on the Aviva Drive app, which we've learned will give him a personalised discount on his car insurance. The ad culminates in Rodney waving his wife off (she's driving the motorbike), before uttering "wouldn't get me on one of those things". Our biker is in fact not a biker, but the ultimate embodiment of why you shouldn't judge a book by its cover.
The ad emphasises how the Aviva Drive app enables people to get a premium based on their driving and not just who they are according to the standard insurance parameters such as post code, age, occupation etc. This is particularly topical given the recent EU gender directive, which has removed insurance calculated based on gender.
The 30" ad will be supported by a further 20" ad and will air nationally from the start of June.
Attachments
Title: Aviva Drive mobile app
Brand: Aviva