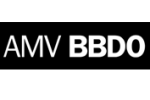 Abbott Mead Vickers BBDO,
London
Follow
Update
151 Marylebone Road
London NW1 5QE
United Kingdom
Phone: 020 7616 3500
Fax: 020 7616 3600
TOTAL Greek Yoghurt celebrates heritage and provenance with new creative campaign
June 7, 2013
TOTAL Greek Yoghurt is back on screen, with a brand new advertising creative to be launched during the final of ITV's Britain's Got Talent which airs on Saturday June 8th.
The new advert, developed by AMV BBDO and placed by Total Media, asserts TOTAL Greek Yoghurt as the 'real deal' in a world of Greek-style pretenders, reflecting the brand's provenance and heritage.
FAGE, the brand's owner, plans to invest significantly behind the campaign to support ambitious growth targets. Marketing Director Andrew Turton said, "British consumers are becoming savvier when it comes to food transparency. They want to know the story of their food - what's in the products they buy and where their food has come from. They are valuing the benefit of naturally delicious and healthy foods, especially those guaranteed with a clear provenance and heritage."
FAGE UK last took to the screen in 2010, with a two year campaign, ending in 2012, the creative of which featured the colourful animated trio - Cow, Zebra and Spoonbill and contributed to 19% growth in each of the last two years. This particular campaign focused on TOTAL's zero fat variety (TOTAL 0% Greek Yoghurt) which has become FAGE UK's best-selling product line, amounting to two-thirds of the company's business.
However, this year's creative follows a completely different route from previous years' advertising and is set in Greece in 1926, the year that founder, Athanassios Filippou first opened a small dairy in Athens. The opening scene shows a cheeky young boy encouraging a cow out of its field and through a gate, subsequently rescuing it so to be rewarded by his mother with a delicious bowl of TOTAL Greek Yoghurt. At the end of the advert, viewers will hear the ringtone of a mobile phone and realise that they have been taken on a journey through present-day, rural Greece which appears to be virtually unchanged for the past 90 years. The strapline will then be revealed to read 'TOTAL Greek Yoghurt, unchanged since 1926.'
To give the footage a characteristically older and softer look, the Director of Photography filmed with 35mm film, using vintage lenses. Multiple prints from the 35mm negative were combined and then the team at AMV BBDO went through the painstaking process of isolating specific areas of colour to pick out, in order to create the finished vintage colour film look, with some scenes actually hand painted!
Andrew Turton said, "We are delighted with the outcome of the advert. Proud of its success, TOTAL is the number one yoghurt brand in Greece and is also the clear favourite Greek yoghurt brand amongst UK consumers. More and more British consumers are discovering why the Greeks, and TOTAL in particular, are rightfully world famous for their yoghurt."
TOTAL is the leading Greek yoghurt in the plain natural and Greek/Greek-style category with 17% share, and a value growth of 7% year-on-year. TOTAL 0% Greek Yoghurt is driving this growth, accounting for 70% of total sales - an increase of 5% on previous year.
FAGE UK has increased its advertising spend for 2013 with media planners and launch and growth specialists, Total Media handling the buying of TV and social spend. The campaign will run for the month of June on the ITV network and will launch with a 40 second spot, however there will also be a supporting 10 second version and a 60 second online version. Running alongside TOTAL Greek Yoghurt's TV activity will be Video on Demand (Vod) activity across ITV Player, using one of ITV's innovative Vod formats. Ad Explore is an interactive ad format which will allow viewers to explore more of the brand's content including video recipes, brand history and specific product information.
During the broadcast of the advert, users of the Britain's Got Talent play-along app will also experience ITV's latest multi-screen synchronous ad innovation 'Adsync' which will synch with the app during the programme's ad break, giving viewers a second screen-rich media TOTAL Greek Yoghurt experience.
The campaign will also be supported by PR, Social, Word of Mouth and in store price promotions with all major retailers. A new design website will also be launched which will be in keeping with a global FAGE web template.
Attachments
Title: 1920s' Greece
Brand: TOTAL Greek Yogurt