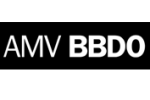 Abbott Mead Vickers BBDO,
London
Follow
Update
151 Marylebone Road
London NW1 5QE
United Kingdom
Phone: 020 7616 3500
Fax: 020 7616 3600
Mariachi Doritos return this summer as rock 'n' roll icons!
June 10, 2013
The nation's favourite mariachi band return to screens and stages this summer with a fresh new party anthem, slicker outfits and a bucket load of hair gel!
Doritos is excited to launch its summer campaign, which sees Mariachi Doritos put their iconic Mexican stamp on the party anthem, I Love Rock 'N' Roll, in a flavoursome new TV advert.
Doritos continues to bring the party to the party in the new advert, which sees Mariachi Doritos in full rock star attire performing the new track in a giant jukebox! Following the band's moving rendition of East 17's Stay Another Day, I Love Rock 'N' Roll is the latest instalment from Mariachi Doritos. Never before has rock 'n' roll looked and sounded so good.
Roberto Jimenez, lead singer of Mariachi Doritos, commented:
"In Mexico, rock and roll is a huge part of modern culture. I grew up listening to all the great rock bands, and watched a lot of films that really captured our edgy style. But remember, even though we've got a new look, we're still the same fun-loving Mexican mariachis deep down!"
The advert airs on June 10th and will run for 4 weeks
Attachments
Title: Mariachi Doritos Jukebox
Brand: Dorito's