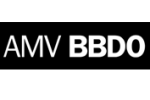 Abbott Mead Vickers BBDO,
London
Follow
Update
151 Marylebone Road
London NW1 5QE
United Kingdom
Phone: 020 7616 3500
Fax: 020 7616 3600
Sainsbury's and AMV BBDO launch Boredom Busters campaign in time for summer
July 4, 2013
The summer holidays are upon us - and if 2012 was a year like no other, then 2013 will be the year for busting boredom! This summer, Sainsbury's have got the best offer for their customers to help them live well for less and to provide them with inspirational and financial support to entertain the kids over the long summer holidays.
The Boredom Busters campaign, developed with AMV BBDO, launched on Wednesday 3rd July with the "Bumper Book of Summer" a 140 page book, jam-packed with over 60 craft, nature, active and imaginative ideas and 20 tasty recipes that families can all do together. For just £5, customers will also get a DVD, bringing the activities to life plus a poster and scrapbook with 100+ stickers to document their summer of fun.
To support the launch AMV BBDO have created an entertaining 30" ad. The spot shows the kind of fun kids could be having this summer with the help of Sainsbury's "Bumper Book of Summer". We see groups of kids playing inventive games outside, exploring on family trips away and creating mayhem in the kitchen whilst trying out new recipes.
The campaign looks to give parents ideas even within their communications. Press activity will have suggested activities for parents to pull out ; there will be treasure hunts in store using point of sale signage and there will be a wealth of interactive ideas available online.
On July 24th Sainsbury's customers will also be able to go into stores across the UK to take part in the Nectar Double Value Exchange. Customers can redeem points worth double their value in exchange for a voucher to help make days out and fun activities more affordable, whether that's at their local swimming pool, theme parks or meals out at Café Rouge and Bella Italia.
The entire Boredom Busters campaign will ensure Sainsbury's customers can live well for less this summer.
The 30" ad and print campaign will run across national TV and titles for 6 weeks.