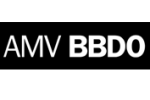 Abbott Mead Vickers BBDO,
London
Follow
Update
151 Marylebone Road
London NW1 5QE
United Kingdom
Phone: 020 7616 3500
Fax: 020 7616 3600
Walkers Baked Star
March 31, 2012
GARY LINEKER GETS BAKED!
GARY LINEKER STARS IN NEW ADVERT FOR WALKERS BAKED STARS
This Saturday, 31st March 2012, viewers will see Gary Lineker as they've never seen him before in the latest ad from Walkers to launch Baked Stars. The ad, which airs for the first time during Britain's Got Talent sees the crisp-loving star having received a 'baked' makeover to turn him into a 'baked star' with an entirely different meaning. The new star shaped crisps, which are on sale now, have 70% less fat than standard crisps, are full of natural flavour and contain less than 100 calories per pack, making them perfect for kids' lunchboxes.
With charred clothing, ash covered hair and even some lingering smoke, Gary makes a sight for sore eyes as he sits on a tasting stand in a busy supermarket. When a boy and his mother approach, the cheery sales woman asks him to choose whether he'd like to taste 'Baked Star A' – the star shaped crisp from Walkers, or 'Baked Star B' – a very unhappy looking charred Gary who is perched on the sampling counter. The stunned boy and his mother wisely chose Baked Star A as a defeated-looking Gary nods in expectation.
Commenting on the advert, Gary says "Filming the new Baked Stars ad really was a lot fun. Over the years Walkers adverts have seen me do a lot of crazy things and wear a lot of different costumes, but I've never been 'baked'. There was a lot of work done by the hair and make-up team, and with smoke wafting around me too, the effect was very real – I didn't recognise myself when I looked in the mirror!"
Sebastian Micozzi, Head of Marketing for Walkers, said: "We're very excited about the new ad for Walkers Baked Stars, which plays on the name of the product and uses Gary Lineker to clever effect. The crisps have been developed with the whole family in mind – there's a bit of Walkers humour in there for everyone to enjoy!"