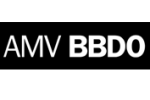 Abbott Mead Vickers BBDO,
London
Follow
Update
151 Marylebone Road
London NW1 5QE
United Kingdom
Phone: 020 7616 3500
Fax: 020 7616 3600
Doritos Unveil Esteban 'Da Man' Ortega
July 4, 2011
This summer, when asked to drive top of mind association between both Doritos chips and Dips, there was only one man to whom AMV could turn to for help: Esteban 'da man' Ortega - World Chip-Flick Champion 1967-1989.
For the new campaign 'Dip Desperado', launching July 4th, AMV BBDO have created a narrative based around this character -Esteban Ortega - who as a young man discovered that he was incredibly adept at flicking tortillas into jars of salsa.
Esteban's rags-to-riches-then-back-again story culminates in a dramatic moment of redemption, and is told via TV, online video and Twitter. Ortega, a Mexican cult-hero of the last century, could flick a chip into a well over 85m away, shatter a line of 10 beer bottles with just 9 chips and it's fabled he even brought down a vulture that was terrorising a local village using a solitary tortilla.
At the conclusion of the tale, consumers are challenged to try their own hand at chip-flicking, without wasting precious and delicious Doritos in the process, by playing an addictive and immersive game, available to download for free as a Facebook, Android or iPhone application. The addictive 'Dip Desperado' game rewards your skill (and hours of practice) with 'real world' prizes.
Using fingertip skill and precision, players must judge the distance, speed and height needed to navigate their flying 'chip' along a vivid, Mexican-inspired landscape overcoming obstacles such as deadly mosquitos and scary half-human spiders. With four, randomly generated levels you never know what's going to be thrown at you! What's more, players can share their scores with friends on Facebook and are guaranteed a prize if they can top the Dip Desperado Facebook leader board – encouraging a bit of friendly competition.
If consumers can master the lost art of chip flicking, they can enter a promotional code (found on jars of dips or on the back of chip packs) within the application. Every day, Doritos are giving away 1000 prizes, provided by EA Store, Universal Orland Resort and Virgin Experience Days, drawn at random from all those who post a score that Esteban deems worthy of praise.
Lucky players could enjoy a summer of fun with friends by winning an exciting holiday to Universal Orlando Resort in Florida, Silverstone driving experience days, cinema tickets, deluxe photo shoot or the latest Xbox, PlayStation or Nintendo Wii games from the EA Store.
Though Esteban flicked his last tortilla at a jar of salsa long ago, his legend now lives on via mobile handsets and Facebook pages across the nation.
To find out more information about the new Doritos Dip Desperado campaign visit www.facebook.com/doritos or download the app to your phone today via the Apple App Store, Android Market and Facebook.
The daily prize draw opens on 28th June 2011 and closes on 9th September. For terms and conditions visit www.doritos.co.uk.