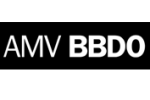 Abbott Mead Vickers BBDO,
London
Follow
Update
151 Marylebone Road
London NW1 5QE
United Kingdom
Phone: 020 7616 3500
Fax: 020 7616 3600
AMV creates 'Feel Better Energy' Campaign for EDF Energy
April 10, 2012
AMV BBDO has created an uplifting new campaign for EDF Energy that aims to make its customers 'feel better' about the company's energy and services and introduces the company's new low carbon nuclear backed residential tariff 'Blue +Price Promise'.

The campaign launched with a 60" film on Monday 2nd April, with a second 30" film, 'Happy', following this coming Sunday (8th April).

EDF Energy is committed to being a better energy company and recently launched a set of customer commitments to underline this aspiration. In an industry first, Blue +Price Promise customers will be notified if there is another tariff on the market which could save them £1 or more per week.

The launch film, 'Feel Better Energy,' introduces a new character to our screens - a 'robot with rhythm'. Directed by Nick Gordon, the curvy little hero bounces, jiggles and dances on various electrical appliances throughout the house, grooving on an amp, shaking on a blender, riding a vacuum cleaner, sitting in a children's toy car, all to the sounds of the 1980s electro-pop classic, 'Together in Electric Dreams'. He is celebrating the fact that EDF Energy's new Blue +Price Promise Tariff is backed by low carbon electricity.

'Happy' features our little dancing robot in a less upbeat mood, downcast, staring out of a rain-splashed window, with the tragic strains of 'Love Story' playing in the background. When the VO reveals EDF Energy's new promise to advise customers if another supplier is more than £1 a week cheaper, at typical use and that customers can leave the fixed price deal for free at any time,– we cut to a delighted robot's high-energy dancing celebrations in a sunbathed bird-bath to the Hawaii Five 0 theme tune.

The highly technical little robot was originally designed by BeatBots, and he was taught to dance to different rhythms for this EDF Energy collaboration by robotics' specialist Dr Marek Michalowski.

The campaign will run for three months, to July 2012 across terrestrial and digital channels.