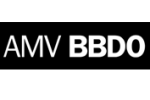 Abbott Mead Vickers BBDO,
London
Follow
Update
151 Marylebone Road
London NW1 5QE
United Kingdom
Phone: 020 7616 3500
Fax: 020 7616 3600
AMV creates new instalment in the Birds Eye Polar Bear series for Field Fresh Peas
April 13, 2012
On April 9th AMV BBDO and Birds Eye release new work that builds on the much loved Polar Bear campaign. The ad, for Birds Eye Field Fresh Peas, aims to communicate the brands dedication to growing the sweetest peas, the lengths they go to, and sacrifices they will make…

This charming, humorous 30 second spot is shot in epic action movie-style and sees 'Farmer Bear' heading into the pea fields alongside the other (rather more burly) Birds Eye farmers who spend five months of the year caring for and nurturing the peas. Whilst out on their mission to grow the sweetest, tenderest peas the unthinkable happens and The Bear trips and falls.
He selflessly urges the others on, sacrificing himself for the good of the peas, insisting 'go to the peas, go to the peas'.

The spot reminds us of Birds Eye's absolute dedication. It seeks to reconnect peas with the land they are grown on and the farmers who grow them in consumers' minds which is far from the general perception that all peas are grown in greenhouses or come from a factory.

All of the Birds Eye farmers' care and expertise leads to their sweet peas being the nation's favourite.

The ad, directed by Tony Barry, will run for five weeks across terrestrial and digital channels.