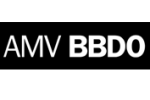 Abbott Mead Vickers BBDO,
London
Follow
Update
151 Marylebone Road
London NW1 5QE
United Kingdom
Phone: 020 7616 3500
Fax: 020 7616 3600
CANCER THROUGH THE EYES OF A LOVED ONE
July 18, 2011
Cancer Research UK shows the cancer experience from the perspective of the loved ones
Cancer Research UK and AMV BBDO have created a new emotionally-charged set of executions within their highly successful ongoing brand campaign, which aims to drive consideration to support the charity. The TV spot 'Couples' launches on July 18th, supported by tactical radio, targeted digital activity and in-store posters.
Continuing the creative approach of using real survivors as proof of progress made by Cancer Research UK, the new TV spot shows loved ones of cancer patients talk about their experience of living closely with the disease. The ad moves through couples made up of a survivor and their loved one, with the relative talking directly to camera, reliving the moment of shock at diagnosis, despair at the prospect of loss, and then joy when the person dearest to them survived. It culminates in a poignant moment where the need for more research is highlighted, as the tragedy of cancer is revealed in a relative alone at the end, weeping at the loss of their loved one.
One of these two moving TV executions concludes with Karen, a mum who sadly lost her daughter, Eden, to the disease a year ago. Eden was featured in the award-winning 2009 execution 'Bad Day'.
The new work also builds on the 2010 'Giving News' execution, which featured real cancer survivors and oncologists, and along with 'Bad Day', was also developed by AMV BBDO.