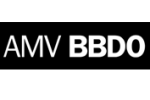 Abbott Mead Vickers BBDO,
London
151 Marylebone Road
London NW1 5QE
United Kingdom
Phone: 020 7616 3500
Fax: 020 7616 3600
Country Phone Code: 44
AMV and Sainsbury's Bank show that there is gold at the end of the rainbow
April 24, 2012
AMV BBDO and Sainsbury's Bank have created a new TV ad to promote to benefits of the Sainsbury's Nectar Credit Card.

The charming ad uses imagery of double rainbows to communicate that customers will receive Double Nectar points for two years when they use a Sainsbury's Nectar Credit Card alongside their Nectar card in store which will ultimately go towards a free week's shop at Sainsbury's*.

The engaging spot aims to connect directly with consumers with something tangible rather than focusing specifically on APR rates and balance transfers as is the norm in the category.

The music used is a re-recording of "Rainbow Connections" which was originally written for The Muppet Movie in 1979.
The ad will run on TV as well as on Sainsbury's Bank Facebook and YouTube channel for a one month focus.

*Terms and conditions apply – visit Sainsburysbank.co.uk