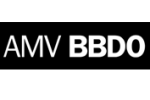 Abbott Mead Vickers BBDO,
London
Follow
Update
151 Marylebone Road
London NW1 5QE
United Kingdom
Phone: 020 7616 3500
Fax: 020 7616 3600
AMV launches Heinz first cross-category sauces campaign 'for a summer to celebrate'
May 14, 2012
AMV BBDO have created the first cross-category work for market leader, Heinz, with a campaign featuring their iconic sauces, reminding consumers that "For a summer to celebrate, IT HAS TO BE HEINZ", to drive sales of the Heinz Sauces range.
Following the success of previous "IT HAS TO BE HEINZ" activity, which led to a significant increase in sales across various Heinz categories, the new £3.5m campaign focuses on Heinz Tomato Ketchup, Heinz Salad Cream, Heinz Mayonnaise and Heinz Barbecue Sauce. It will build on the emotional connection that the Heinz brand holds with consumers, ensuring that the full range is front of mind throughout the summer.
The TV and radio adverts focus on how Heinz Sauces are an integral part of eating outdoors and spending a summer celebrating with friends and family.With key sporting events and bank holidays this summer, consumers have plenty to celebrate and what better way to do this than with a barbecue.
The upbeat TV ad shows a variety of different people enjoying barbecues with friends and family in a number of different locations - garden, roof terrace, camp site, beach – each seamlessly transitioning to the next with the sauce bottle or barbecue food used as the physical object to link and unite the scenes, and all to the summery strains of The Apples in Stereo tune, the "Sun is Out".
The Heinz Sauces TV campaign broke on 2nd May and will run until the end of August, with a radio campaign running in tandem.