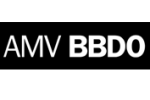 Abbott Mead Vickers BBDO,
London
Follow
Update
151 Marylebone Road
London NW1 5QE
United Kingdom
Phone: 020 7616 3500
Fax: 020 7616 3600
BT Group launches new TV Advertising Campaign. "Connecting you to the heart of the Olympic and Paralympic Games"
August 6, 2012
On 6th August, BT's new brand advertising campaign will hit screens for the first time. The campaign supports BT's sponsorship of London 2012 and will illustrate how the company is delivering the communication services that allow everyone to experience and share the magic of the Olympic and Paralympic Games.
The new campaign tells a story of how BT is bringing people together to share the greatest moments of London 2012. The 'plot' involves a number of people in various locations including the Olympic stadium, at home, at work and out and about with friends and family. It will show their reactions as BT helps people to share in the emotions – the highs and the lows - of the Games, culminating in a huge crowd celebrating at BT London Live in Hyde Park.
Suzi Williams, Director Group Marketing and Brand, BT, said: "BT is immensely proud to be bringing so many people together to share in the magic of London 2012. As the official communications services partner, the range of BT products and services we are providing is fundamental and at the heart of what is set to be the greatest show on earth. Our new advert is a great way to illustrate exactly how BT is connecting people to some truly memorable moments."
BT has consistently been the most recognised sponsor in its category (Tier 1 domestic sponsors) according to surveying from Nielsen, LOCOG's official research provider.
The new television campaign will also be supported by national outdoor advertising on bus sides and BT phone kiosks featuring BT Ambassadors Oscar Pistorius and Jonathan and Alistair Brownlee, along with press and digital activity, advertising on 750 London taxis and on Transvision screens in major national train stations.
The TV ad was directed by Steve Cope through Rattling Stick. The campaign was created by AMV BBDO and media bought by Maxus.