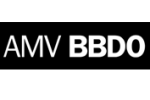 Abbott Mead Vickers BBDO,
London
Follow
Update
151 Marylebone Road
London NW1 5QE
United Kingdom
Phone: 020 7616 3500
Fax: 020 7616 3600
AMV BBDO create global campaign for Plan International
September 7, 2012
AMV BBDO has produced a multi-media campaign on behalf of development charity Plan International to ignite a global movement of support for young girls' rights to an education. Thursday 11th October 2012 is the first-ever UN recognised International Day of the Girl, and the objective of the campaign - 'Because I Am A Girl' – is to persuade millions of people worldwide to raise a virtual hand in support of the movement to demonstrate to the UN on that day that the issue deserves to be prioritised. Omnicom agencies OMD, Platinum Rye, GMR Marketing and Porter Novelli have also been integral partners in delivering this campaign and event.
Plan International believes that there is a very simple solution to complex issue of poverty alleviation in the developing world, and it starts with girls. A girl born into one of the poorest regions of the world is one of the most disadvantaged people on the planet. The challenges start in early childhood and continue through every single step of growing up. A disadvantaged girl is likely to grow into a disadvantaged woman. But if you give girls access to a good education, it has a profound and proven effect.
With education, a girl in the developing world will have higher self-esteem, gain essential life skills, will marry later and have healthier children. Her chances of getting AIDS and HIV will be significantly reduced and it is less likely that she will be affected by sexual harassment or human trafficking. What's more, she will be able to pass on the benefit of her education to her children and the generation that follows.
Two films, print and a digital campaign drive people to the hub of the campaign – raiseyourhandnow.com – that leads users onto a facebook app allowing them to click - and raise a virtual hand in support. Users can then see who else has joined the movement, watch and share the films, and invite others to join them in raising their hands.
The first of the two films is shot by Sara Dunlop of Rattling Stick in a documentary-style, and features Sunshine, a young girl who was living with her family in the street slums of the Philippines' capital of Manila. (Subsequent to the filming of the ad, Sunshine and her family were rehoused and provided with financial support for food and education by a local government agency.)
The second, shot by Theo Delaney at Hotspur & Argyle, features the acclaimed Slumdog Millionaire actress Frieda Pinto talking directly to camera, articulating the movement's manifesto and highlighting the importance of educating young girls across the world in order to alleviate poverty.
Paula Roberts, Because I Am A Girl Project Lead at Plan International comments:
"Plan's firsthand experience shows that when given a chance girls are capable of lifting themselves, their families and their communities out of poverty. To give this campaign momentum we needed an inspiring idea people could unite behind. With the tireless support, and creative energy of the AMVBBDO team and the Omnicom group partners, we are able to share this powerful message with people all around the world who like us believe that by educating girls we can break the cycle of poverty."
Cilla Snowball, Group Chairman and Group CEO of AMV BBDO adds:
"We are excited that AMV BBDO's work is spearheading this huge global Omnicom initiative for Plan, uniting Plan offices around the world behind such a critical issue – the vital importance female education can play in poverty alleviation."
The films are currently running on the Plan International main website as well as across the websites of the Plan network globally, and a seeding campaign will be executed in the UK and North America. The 30" edits of the films are to be broadcast in the same regions up until 11th October and will be supported by print executions.