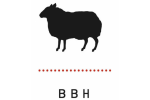 Bartle Bogle Hegarty,
London
Follow
Update
60 Kingly Street Soho
London W1B 5DS
United Kingdom
Phone: (+44) 020 7734 1677
Fax: (+44) 020 7437 3666
Creative Development

:

20

Production

:

18

Account Services

:

27

Marketing, Research & Strategic Planning

:

15

Administration

:

14

Others

:

7
Number of Employees: 1000
Jonathan Bottomly
Chief Strategy Officer
Mel Exon
Managing Director
Jason Gonsalves
Chief Strategy Officer
Davud Karbassioun
Head of Production
Alex Matthews
Head of Creative Technology
Lindsay Nuttall
Chief Digital Officer
Adam Powers
Head of User Experience and Digital Design
Ben Shaw
Strategy Director
Sir John Hegarty
Founding Partner Creative
Phone: (+44) 020 7453 4246
john.hegarty@bbh.co.uk
John started in advertising as a junior Art Director at Benton and Bowles, London in 1965.
In 1967 he joined the Cramer Saatchi consultancy which became Saatchi & Saatchi in 1970, where he was a founding shareholder. One year later he was appointed Deputy Creative Director. John left in 1973 to co-found TBWA, London as Creative Director. The agency was the first to be voted Campaign Agency of the Year in 1980.
In 1982, John left to start Bartle Bogle Hegarty. Four years later, in 1986, BBH was voted Campaign magazine's Agency of the Year and won the title again in 1993, 2003, 2004 and 2005.
John was awarded the D&AD President's Award for outstanding achievement in the advertising industry. In May 2005, the International Clio Awards awarded John with the Life Time Achievement award for his outstanding achievement in the industry. In 2007, John received a knighthood in the Queen's birthday honours. John has also been appointed to the New York's One Club Hall of Fame and in 2008 was inducted into the New York Art Directors Club Hall of Fame.
In 2011, John launched his first book, "Hegarty on Advertising" to critical acclaim. In the same year he was the first person to be awarded Cannes Lion of St Mark award for his outstanding contribution to creativity.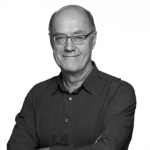 Nigel's background is in Account Management following a brief and
spectacularly unsuccessful attempt to become a lawyer.
He founded BBH in London in 1982 with John Bartle and John Hegarty.
Taking no business and just five people, they set up with the objective of producing truly outstanding work. The Agency swiftly became one of the most talked about in the industry. Their founding client, Audi, is still with the agency today.
In 2006 and 2007, Campaign magazine voted Nigel top CEO in the industry. In 2006 he received the President's Award from the BTAA. Nigel pioneered the micro network concept, with BBH servicing global clients from just six offices.
Nigel has overseen the development of the next generation of BBH management. Key members of the global leadership team joined as graduate trainees or young account managers. The average length of service in the BBH global management team is 15 years. Nigel believes in combining management stability with constant restlessness.
Nigel has introduced a fourth discipline to BBH, Engagement Planning, bringing channel planning expertise back together with account management, creative and account planning. He has also spearheaded activities outside the traditional advertising model including Zag – BBH's brand invention business.
Nigel works hard to ensure that BBH lives by its mantra: "When the World Zigs, Zag."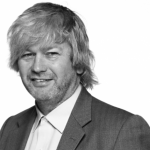 Jim began his working life in 1987 as a Qualitative Market Researcher for the Strategic Research Group. In 1990 Jim became an Advertising Planner when he joined the small Agency, Madell Wilmot Pringle.
In 1991 Jim was hired by BBH.
In 2004 Jim was made UK Chairman. He is also a member of the Agency Group Board.
Jim has a degree in Classics from Oxford University. His interests include music, ballet, theatre, opera, art and West Ham United.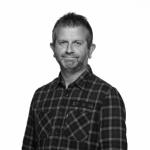 Nick Gill
Executive Creative Director
Nick has been in advertising since 1984. He worked at BMP DDB for 13 years and produced award-winning work for, amongst others, Volkswagen, Schweppes, John Courage, The Guardian, Batchelor's, Budweiser, London Transport and the trade union Unison.
After BMP DDB he became a founding member of Wieden and Kennedy's London start-up where he worked as a creative director on Nike.
Nick joined BBH in 1998 and was promoted to the agency board the following year.
He was made Executive Creative Director of BBH in July 2008, and sits on the BBH Group Board.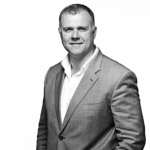 Ben joined BBH straight out of Oxford in 1994. During eight years in London Ben worked across a range of BBH business, and ran accounts such as One2One and Lynx, Ben was appointed to the BBH board in 2000.
In 2002 Ben moved to Singapore to take the position of CEO BBH Asia Pacific. During Ben's time in Asia, BBH doubled in size and won AdAsia's agency of the year two years out of three. In his role as Regional CEO, Ben was responsible for launching
BBH's Shanghai office, and developing BBH's offering in Tokyo and Singapore.
In March 2006 Ben returned to the UK to take up the role of MD of the UK business. He was promoted to CEO in 2008.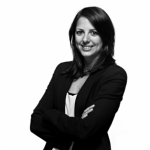 Contact for
- New Business
- Human Resources
- Public Relations
Carly started her advertising career as a graduate trainee at McCann Erickson in 2003 working on global accounts such as Microsoft and American Airlines.
In 2008 she moved into the New Business department and was promoted to New Business Director in 2010.
Carly was made a Partner of BBH in 2011.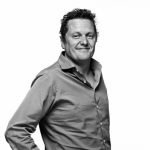 After 8 years learning his trade at CDP, Jon joined BBH in 1995 to work on Levi's and Heineken.
In 1996 he became Head of International Creative Services and helped set up BBH Writers, our now 130 strong 'International Creative Department' based in their local markets.
In 1997 he was promoted to the Agency Board and became Head of the Project Management department, overseeing the process of Idea generation and delivery across of all the agency's Clients' output.
More recently in 2006 he became BBH's first Resource Director and has been driving BBH's Commercial and Change Agendas. Jon also heads up BBH's Business Development Unit.
He was appointed Deputy Chairman in October 2008.