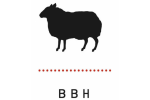 Bartle Bogle Hegarty,
London
Follow
Update
60 Kingly Street Soho
London W1B 5DS
United Kingdom
Phone: 020 7734 1677
Fax: 020 7437 3666
BBH LONDON DISRUPTS THE ORDINARY IN BOLD NEW CAMPAIGN FOR HEINEKEN BEER BRAND
April 29, 2013
Zagorka entertains with 'A taste less ordinary'
BBH London is launching a brave new positioning for Zagorka, the premium Bulgarian beer owned by Heineken, with a charming campaign that aims to disrupt the traditional local media landscape.
Zagorka is Bulgaria's most historic beer and a great source of national pride. However, in recent years, with an influx of foreign brands, and a fall of national pride, Zagorka has unfortunately lost some of its magic, becoming increasingly seen part of Bulgaria's past. BBH was tasked with getting young Bulgarians to re-engage with their nation's beer, to remind and reaffirm to them that Zagorka has more to it, in its story and its taste.
The resulting campaign, 'A taste less ordinary', reframes Zagorka as the antithesis of the mundane, based on the product truth of Zagorka's superior quality in it's local market. The strategy aims to disrupt the traditional local media landscape, surprising and entertaining the audience with something unfamiliar.
Created by BBH London, the bold new campaign includes a series of seven TV adverts shot by acclaimed director Augusto Zapiola. Filmed in Buenos Aires last month, they show a sequence of increasingly bizarre events occurring in a bar featuring two regulars.
The films are accompanied by outdoor print executions shot by the legendary Jean-Yves Lemoigne. The stunning print work captures a range of unusual characters hesitant to open their bottle of Zagorka, in case the unpredictable should happen.
Pablo Marques, Creative Director at BBH London, commented:
"Zagorka has the foundations of a great beer brand: a distinctive taste and a unique national heritage. It used to be known affectionately by locals as 'the special beer'. 'A taste less ordinary' is a charming idea which aims to remind people that Zagorka is far from a dull local brew. It serves as good creative framework for the brand and it can be subverted, parodied and owned over time."
Attachments
Title: A Taste Less Ordinary (7 Ads)
Brand: Zagorka