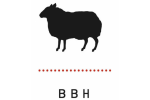 Bartle Bogle Hegarty,
London
Follow
Update
60 Kingly Street Soho
London W1B 5DS
United Kingdom
Phone: 020 7734 1677
Fax: 020 7437 3666
Campaign: Axe Hair Styling
May 21, 2013
Client: Axe/Lynx
Campaign: Axe Hair Styling
The brief: to launch the updated AXE hair styling range with a new proposition that brings the brand's unique promise of attraction to the category.
The creative idea, 'First Impressions Count' highlights the importance of well styled hair when meeting that special someone for the first time. The work features style conscious guys taking their time to get their hair just right in unexpected scenarios, needless to say, the women of their affections are suitably impressed.
David Kolbusz, Deputy Executive Creative Director at BBH London, said: "We wanted to capture a simple truth about guys and their grooming habits. Whenever a man sees a woman he fancies, he tends to touch up his hair before making the initial approach. We dramatised this behaviour by setting it in the most extreme of circumstances."
Attachments
Title: Burglar
Brand: Axe
Title: Surgeon
Brand: Axe