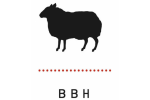 Bartle Bogle Hegarty,
London
Follow
Update
60 Kingly Street Soho
London W1B 5DS
United Kingdom
Phone: (+44) 020 7734 1677
Fax: (+44) 020 7437 3666
The Full English gets a make over
July 25, 2013
Alpen, the Original Swiss Muesli, is gearing up for its biggest advertising campaign in recent years. The No. 1 Muesli brand in the UK is back on TV with a great new £1 million campaign. Created by advertising agency BBH and set against a picturesque Alpine backdrop, the new advert is a clever play on the traditional 'Full English' breakfast concept. Featuring four healthy, good-looking builders, the men are shown going into their local café and ordering 'The Full Alpen.' By drawing an analogy with builders in the UK, and their penchant for a fry-up, the advert subtly challenges men to swap their fry up for the delicious and luxurious taste of Alpen, crammed full of creamy rolled oats, hazelnuts, almonds and juicy raisins. The campaign will see the 30" advert air nationally on ITV, Channel 4 and Sky Media as well as on demand TV including 4oD and ITV player. The campaign promotes Alpen as a wholesome breakfast choice and showcases that every bowl is packed full of delicious, high-quality ingredients – providing a satisfying and tasty start to their day.
Attachments
Title: The Full Alpen
Brand: Alpen