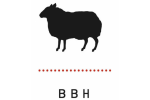 Bartle Bogle Hegarty,
London
Follow
Update
60 Kingly Street Soho
London W1B 5DS
United Kingdom
Phone: (+44) 020 7734 1677
Fax: (+44) 020 7437 3666
BBH BUILDS ON SUCCESS OF 2013 CAMPAIGN AND LAUNCHES LATEST INSTALMENT IN GUARDIAN 'OWN THE WEEKEND' SERIES
January 9, 2014
Background:
Last January the Guardian launched a new, tongue-in-cheek campaign to champion its weekend newspapers. In September the Guardian launched two new films in the campaign, 'Paella' and 'Mega Glove', which retained the overarching satirical premise that the Saturday Guardian and The Observer produce such exciting, varied and rich editorial content that the newspapers effectively 'own the weekend'.
Strategy:
Building on the success of the 2013 campaign, which vastly exceeded sales targets, the latest instalment of the Own the Weekend campaign promotes an exciting new lifestyle supplement for the Saturday edition of the Guardian, 'Do Something'. The monthly magazine will encourage readers to develop new skills, try new experiences, and live more intensely.
Last year's 'MegaGlove' and 'Paella' films depicted the unfortunate effects when people didn't buy the Guardian and The Observer. In this next instalment, it's only fair that the Guardian and The Observer warn people that their papers are now bursting with so much to read and do, they must be used in moderation.
The 60 second film launches on Thursday 9th January and will run on TV, Video on Demand, in Cinemas and Online. It will be supported by press and digital executions, as well as a social media competition which encourages people to look for 'hidden' items in the film. @guardian will tweet a new clue every day for 10 days, encouraging people to look for 'hidden' items in the film for the opportunity to win a variety of different prizes including Guardian iPad subscriptions, photography classes and theatre tickets.
David Kolbusz, Deputy Executive Creative Director of BBH London said: "After the Christmas break, it can be tough to get back into the swing of things. The Guardian wanted to motivate people to make the most of 2014 by putting more great stuff in their papers. This campaign dramatises what happens if you literally try to do it all."
Attachments
Title: Use in Moderation / The Aftermath
Brand: The Guardian