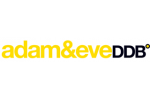 12 Bishops Bridge Road Paddington
London W2 6AA
United Kingdom
Phone: (+44) (0)207 258 3979
Marmite Snacks - "Trashcupboard 2" - adam&eveDDB
Trashcupboard 2
Marmite Snacks
Unilever
adam&eveDDB
United Kingdom
Marmite Snacks Love Hate
Product Category
Cocktail Snacks
Language
English
Date of First Broadcast/Publication
September 2, 2008
Media Type
Magazine
Awards
Epica Awards, 2008 (Gold) for Food
Epica Awards, 2008 (Epica d'Or) for

| | |
| --- | --- |
| Art Director | Noah Regan |
| Art Director | Graeme Hall |
| Copywriter | Graeme Hall |
| Copywriter | Noah Regan |
| Account Planner | Georgia Challis |
| Account Manager | Jon Busk |
| Account Manager | Simon Alexander |
| Account Manager | George Roberts |
| Photographer | Andy Grimshaw |
| Illustrator | Al Murphy |
You'll either love them or you'll hate them
Story
The range execution, 'Trashcupboard', features either a cupboard or a bin full of the products.
Concept
It employs a clever visual device to communicate the fact that there's a new range of snacking products that you'll either love or hate.

Using bold colours and simple illustrations, the executions show someone loving the product if looked at from one angle, but hating the product if looked at from a different point of view.