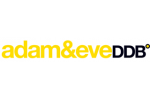 12 Bishops Bridge Road Paddington
London W2 6AA
United Kingdom
Phone: (+44) (0)207 258 3979
Volkswagen - "Hidden Camera" - adam&eveDDB
Hidden Camera
Volkswagen
Volkswagen
adam&eveDDB
United Kingdom
Incredible But True
Product Name
Golf
Product Category
Cars
Market
United Kingdom
Language
English
Date of First Broadcast/Publication
June 2, 2006
Media Type
Television
Length
30 Seconds
Awards
British Arrows, 2007 (Silver) for Series
Eurobest, 2006 (Eurobest Silver Campaign) for Cars

| | |
| --- | --- |
| Production Company | Partizan Paris |
| Editing Company | Speade |
| Creative Team | Matt Lee |
| Creative Team | Pete Heyes |
| Director | Eric Lynne |
| Producer | David Stewart |
| Cameraman | Blasco Giurato |
| Lighting Director / Lighting | Blasco Giurato |
| Agency Producer | Lucinda Ker |
| Account Manager | Rob Connolly |
| Account Manager | Charlie Elliott |
| Editor | Sam Sneade |
Incredible, but true
Story
A customer secretly films everything an unsuspecting dealer says so it may be used as evidence should the need arise.
Concept
DDB London has created a new campaign highlighting the fact that Volkswagen's cars are less expensive than people might think.
In an evolution of the 2005 'Incredible but True' press campaign, a series of four TV spots dramatise the incredulity that customers might experience when Volkswagen dealers reveal the actual prices of their cars to them.