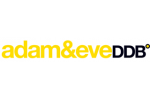 12 Bishops Bridge Road Paddington
London W2 6AA
United Kingdom
Phone: (+44) (0)207 258 3979
Volkswagen - "Tea" - adam&eveDDB
Tea
Volkswagen
Volkswagen
adam&eveDDB
United Kingdom
Incredible But True
Product Name
Golf
Product Category
Cars
Market
United Kingdom
Language
English
Date of First Broadcast/Publication
June 2, 2006
Media Type
Television
Length
30 Seconds
Awards
Cannes Lions International Festival of Creativity, 2007 (Silver Lion ) for Cars
Advertising Creative Circle Awards, 2007 (Bronze) for Best Idea in 30 Seconds
British Arrows, 2007 (Silver) for Series
British Arrows, 2007 (Silver) for Best 30 second TV commercial
British Arrows, 2007 (Bronze) for European
British Arrows, 2007 (Silver) for Cars
Cristal Festival, 2006 (Cristal) for Europe: commercial / Humor
Eurobest, 2006 (Eurobest Silver Campaign) for Cars
Kinsale Shark Advertising Festival, 2006 (Silver) for International TV: Automotive

| | |
| --- | --- |
| Production Company | Partizan Paris |
| Editing Company | Speade |
| Creative Team | Matt Lee |
| Creative Team | Pete Heyes |
| Director | Eric Lynne |
| Producer | David Stewart |
| Cameraman | Blasco Giurato |
| Lighting Director / Lighting | Blasco Giurato |
| Agency Producer | Lucinda Ker |
| Account Manager | Rob Connolly |
| Account Manager | Charlie Elliott |
| Editor | Sam Sneade |
Incredible, but true
Story
A dealer struggles to a tell a couple the price of a Golf because he knows when he tells them they're going to spit their tea at him.
Concept
DDB London has created a new campaign highlighting the fact that Volkswagen's cars are less expensive than people might think.
In an evolution of the 2005 'Incredible but True' press campaign, a series of four TV spots dramatise the incredulity that customers might experience when Volkswagen dealers reveal the actual prices of their cars to them.