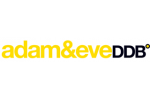 12 Bishops Bridge Road Paddington
London W2 6AA
United Kingdom
Phone: (+44) (0)207 258 3979
On the day of European Elections lastminute.com turns Farage into Europe's No.1 fan
May 21, 2014
lastminute.com, the champions of last minute travel and leisure, wants to promote their love for Europe by using an unlikely advocate in their latest viral video;UKIP leader (and outspoken Eurosceptic) Nigel Farage.
Though Farage might be better known for urging greater distance from our neighbours, in this light hearted piece of content it seems he has changed his tune and has fallen at last for the continent's charms. Well, at least when it comes to a European holidays.
Tammy Einav, Managing Director, adam&eveDDB, said: "lastminute.com has always been a brand you can have fun with. That history gives us permission to be entertaining and irreverent. So, on a day when every media eye is trained on Europe, it felt appropriate to join the conversation and share our love for Europe."
Attachments
Title: Farage Loves Europe
Brand: Lastminute