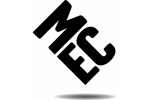 1 Paris Garden
London SE1 8NU
United Kingdom
Phone: (+44) 020 7803 2000
Fax: (+44) 020 7803 2026
MEC wins Beiersdorf across Northern Europe
October 1, 2012
As part of the BDF standard procedure, a review of all its media activities in Northern Europe was called in May 2012. An intense process was followed according to Beiersdorf's global protocols and standards, with the three BDF strategic media partners who were invited to pitch for the account.
At the end of this process, MEC was successful in winning the Beiersdorf media business. The services of the new agency fit extremely well with the new and future requirements of Beiersdorf and we are confident that our business will grow further. We are looking forward to building a great working relationship with the MEC team.
BDF is committed to the strong relationship we have with all three of our strategic media partners and look forward to a continued great working collaboration around the world with them.