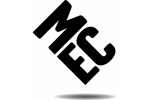 1 Paris Garden
London SE1 8NU
United Kingdom
Phone: (+44) 020 7803 2000
Fax: (+44) 020 7803 2026
GroupM supports young talent via Cannes Young Lions Programme Maxus, MEC, MediaCom and Mindshare all actively participating
June 11, 2013
GroupM, parent company of WPP's media agencies, is demonstrating its commitment to the advertising industry's future stars through its extended participation in this year's Young Lions programme at the 2013 Cannes Lions Festival of Creativity. Each year, the prestigious Cannes Young Lions competitions, tailored academies, master classes and exhibitions help educate and nurture young talent from around the world. The goal is for every young delegate to leave Cannes more inspired, more aware and more prepared for the professional challenges and opportunities that lie ahead.
Judging: executives chosen to select this year's Young Lions regional finalists include MEC UK's chief strategy officer, Stuart Sullivan-Martin; MediaCom USA's Chris Pyne, chief product officer; MediaCom Australia's James Ledger, chief client officer, and Will Worsdell, head of strategy.
Competition: four teams of young delegates aged 28 or under from Maxus, MEC and Mindshare will represent their agencies and countries in the final competition in Cannes this month. Teams are given 24 hours to work on their media strategies for a charity whose identity and objectives are revealed during the Festival, and then each team has five minutes to present to a four-person panel. This year's "final four" are:
Maxus UK – Georgia Lindsay and Yewande Sokan
Maxus Spain – Elena Castán and Azahara Vera
MEC Germany – Maria Polnjakov and Viktoria Lipps
Mindshare Argentina – Cynthia Soledad Recchi and Victoria Iviglia
Young Media Academy: MediaCom USA's CEO, Sasha Savic, will head to the Young Lions Zone on Wednesday, June 19, to share his thoughts on the importance of creativity and storytelling, and to provide his personal take on the future of the media industry.
GroupM's participation comes on the heels of its 2012 performance, which featured five final teams from across the agencies and a Silver Lion for MEC UK, the first-ever medal for a GroupM UK team in the competition.
Dominic Proctor, President of GroupM Global, said, "Young Lions showcases the best up and coming talent in the world, so it's a huge accolade to have so many representatives from our agencies competing. I wish all of our finalists the best of luck!"
The Cannes Lions Festival of Creativity, the biggest global gathering for professionals in creative communications industries, celebrates its 60th anniversary this year.