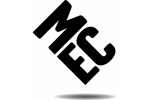 1 Paris Garden
London SE1 8NU
United Kingdom
Phone: (+44) 020 7803 2000
Fax: (+44) 020 7803 2026
MEC Takes Platinum at the 1st Annual BrilllAAnce Awards for its work with Citi and the Wall Street Journal: "City of the Year" campaign.
September 26, 2013
The IAA held its first BrillIAAnce Awards to honor the media industry's most strategic, innovative, and impactful integrated and international advertising campaigns and their key agencies, clients and media partners together. Citi's partnership with The Wall Street Journal for the 'City of the Year' Awards, an entirely new category within the WSJ's existing 'Innovator of the Year' awards, was recognized for innovation in execution with a Platinum Award.
As part of Citi's 200 campaign, a celebration of its bicentennial and long history of involvement in forward-looking successes, Citi and WSJ partnered to develop a custom-built cross channel program to identify the world's most innovative city. WSJ brought the Urban Land Institute (ULI) to the partnership as an unbiased data source to develop the initial list of 200 cities based on 12 innovation-driven criteria. Over the length of the program, the ULI and online voting determined the top 25 cities, then 3 finalist cities, to eventually select and celebrate the winning city as the most innovative 'City of the Year' – Medellin. Nearly 1 million votes were cast via the online voting platform, achieved 46 million+ social media impressions and reached 3.5 million+ influencers around the world.
The MEC Xerox team was also honored by the IAA as a strategic partner on the Xerox and Y&R Advertising 'Made Simple' silver win that highlights the company's multifaceted capabilities at simplifying people's lives through things such as managing the benefits and pensions for 11 million of its customers' employees and retirees, or processing 900 million healthcare insurance claims annually. This integrated campaign aims to increase awareness and shift brand perception from Xerox's legacy perception as the copier company to a provider of business services that help simplify the way work gets done.
The IAA is a worldwide network of the most influential and inspirational marketing and advertising professionals that sets and maintains the standard in our industry.
View creative from all the BrillIAANce winners here.