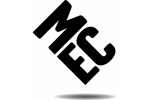 1 Paris Garden
London SE1 8NU
United Kingdom
Phone: (+44) 020 7803 2000
Fax: (+44) 020 7803 2026
MEC on the Adweek 2014 'Media All-Stars' list
April 14, 2014
MEC India has won the media mandate for GoDaddy, the world's largest technology provider dedicated to small businesses. The relationship begins with immediate effect and will be handled by MEC's Gurgaon office.
With over 12 million customers, GoDaddy manages more than 57 million domains globally. The company's stated ambition is to help people easily start, confidently grow and successfully run their own ventures. GoDaddy has identified India as a priority market for their global expansion. The company recently signed on Mithun Chakraborty with a view to democratise Internet-enabled businesses in India. Roopam Garg, head MEC North added, "We are delighted to have the opportunity to partner GoDaddy on their exciting journey. GoDaddy is all about empowering people in their quest for success and we are happy to play a small role in this great endeavour." MEC is 100% WPP-owned and is a founding member of GroupM. In India, the agency manages a prestigious roster of clients – Colgate Palmolive, Britannia, NIVEA, FlipKart, Citibank, Honda Motorcycles and Scooters, General Electric, Zee Network, Reliance Group, CavinKare, to name a few. Pele Cortizo-Burgess named 2014 Adweek 'Media All-Star' MEC's Global Head of Integrated Planning/President, Content Development was announced in Adweek's annual report celebrating 12 media agency executives (and one rising star) that are raising the bar through innovative strategies and new ways of seeing media.
"We are thrilled to see Pele recognized by Adweek for this prestigious honor. Pele is a true partner in every sense of the word. He has been a key driver of change across MEC and within our clients' businesses, integrating insights and data more deeply into our planning process, blazing new trails for creativity and storytelling across disciplines, and delivering game-changing strategic leadership that challenges industry norms. We look forward to watching as he continues to not only impact our business, but the industry at large," said Marla Kaplowitz, CEO of MEC North America.
Full coverage of the 2014 Adweek Media All-Stars can be found here.
Adweek is the leading source of news for marketing, media and advertising professionals. It delivers insightful, forward-thinking content across various platforms, including a weekly print magazine, an iPad app, daily newsletters, social media, original videos, events and awards.