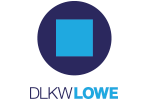 60 Sloane Avenue
London SW3 3XB
United Kingdom
Phone: (+44) 020 7584 5120
trainline.com - "Be Sensible" - DLKW Lowe
Be Sensible
trainline.com
The Trainline.com
DLKW Lowe
United Kingdom
Be Sensible
| | |
| --- | --- |
| Product Category | Airlines, Airports, Railways, Bus Lines, Ferries & Cruises |
| Market | United Kingdom |
| Language | English |
| Date of First Broadcast/Publication | August 26, 2012 |
| Media Type | Television |
| | |
| --- | --- |
| Production Company | Academy Films |
| Editing Company | Final Cut |
| Post Production | Finish TV |
| Audio Post Production | Wave Studios |
| Creative Director | Richard Denney |
| Creative Director | Dave Henderson |
| Art Director | Christian Sewell |
| Copywriter | Andy Mcananey |
| Director | Si & Ad |
| Agency Producer | Ally Dean |
Be sensible – book on thetrainline.com.
Story
Continuing to demonstrate their sense of humour, the ad begins with a typically British train carriage until a very excited business man bursts into the carriage and manically announces that you can save heaps of cash by booking train tickets in advance on thetrainline.com. Complete chaos and pandemonium ensues as each passenger shows their frustration at wishing they had known this before in different ways. There is one passenger in the carriage that has been 'sensible' though and bought her train tickets in advance online. As she sits back and relaxes in the middle of the mayhem we are reminded to 'Be sensible – book on thetrainline.com'.
Problem
The campaign is intended to remind British train travellers that it's easy to save money on tickets with thetrainline.com and that you'd be mad – quite literally - to pay more money than you need to on your train tickets.