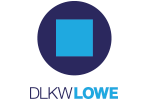 DLKW Lowe,
London
60 Sloane Avenue
London SW3 3XB
United Kingdom
Phone: 020 7584 5033
Country Phone Code: 44
Coral 'Raising the Game'
November 29, 2012
To position Coral at the forefront of the UK betting industry and stand out in a saturated market, the brand needed to promote the new industry leading format and market beating offers of its online division, Coral Interactive.
We needed to create a game-changing campaign that positioned Coral as the forerunner in a new era of betting; uniquely positioned to cater to the explosion of new bet-in-play customers.
The ad features a 1930s style football traveling through the air, shedding its skin to reveal a 50s style one, then a 70s style one – gradually evolving into a modern day football with the line 'sport has evolved, betting has too'.