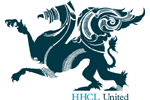 United London,
London
83 Clerkenwell Road The Griffin Building
London EC1R 5AR
United Kingdom
Phone: 020 7915 7575
Fax: 020 7915 7576
Country Phone Code: 44
Philosophy & Competitive Advantages
We make brands essential. The reason that being essential matters goes to the heart of why brands exist at all. A brand exists for only one reason, to ensure that your product or service is never substituted – that consumers are unprepared to accept an alternative even when it is a cheaper or more convenient purchase. Essential brands have the power to create virtual monopoly conditions around them that allow them to gain share rapidly and often maintain a premium to their competition. This is what happened to the AA during the '90s when we made the brand utterly essential and elevated it from the otherwise commoditised breakdown cover sector to the 4th Emergency Service positioning. That is why we believe in making brands essential and why that is what we aim to do for our clients from the Captain's nutrition mission for Bird's Eye to the Slag of all Snacks for Pot Noodle.
Local Representation
Creative PR & Environment Marketing: Killa Communications Richard Lamballe 020 7915 7658
Design Consultancy: No One Simon Manchipp 020 7915 7585
Trade Organizations
Institute of Practitioners in Advertising (IPA)
Marketing Society (MS)
Institute of Sales Promotion (ISP)
Account Planning Group (APG)
Chartered Institute of Marketing