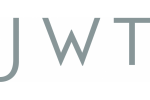 1 Knightsbridge Green
London SW1X 7NX
United Kingdom
Phone: 020 7656 7000
Fax: 020 7656 7010
Philosophy & Competitive Advantages
JWT is a communications agency which creates Ideas with Intelligence. Intelligent ideas are meaningful brand ideas that are i) borne of profound insight, ii) understood for how they influence their audience; and iii) are analysed and optimised for ongoing effectiveness.

We provide strategic direction and develop communications activity along the path to purchase, from driving awareness through TV and digital to engagement via in-store, social media and branded content. This is supported by our 24/7 in-house production studio which allows us to produce work in a fast and cost effective manner.
Network Description
JWT is publicly held. JWT U.S.A. Inc., is owned by WPP Group Plc.
Local Representation
In 2012 JWT London unveiled a new leadership model with Executive Partners James Whitehead, Tracey Follows, Russell Ramsey and Joseph Petyan equally responsible for the running of the agency.
Trade Organizations
Institute of Practitioners in Advertising (IPA)
Marketing Society (MS)
Account Planning Group (APG)