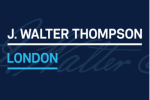 J. Walter Thompson London,
London
Follow
Update
1 Knightsbridge Green
London SW1X 7NX
United Kingdom
Phone: (+44) 020 7656 7000
Fax: (+44) 020 7656 7010
Creative Development

:

18.5%

Production

:

19.6%

Account Services

:

29.9%

Marketing, Research & Strategic Planning

:

10.3%

Administration

:

10.3%

Others

:

11.4%
Number of Employees: 460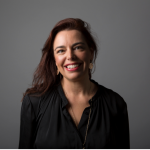 Carmen Bekker
Business Development Director
Phone: (+44) 02076567000
Carmen.Bekker@jwt.com
In May 2010 Carmen became Business Development Director, two years after joining the agency as Managing Partner on Coty.
Carmen is an Australian who has lived and worked in London for over 10 years. Beginning her career client side in London, working for Le Meridien Hotels and Resorts, Carmen then moved to Saatchi & Saatchi Sydney where she developed a passion for cars (particularly luxury), working on the Toyota and Lexus brands. She also worked on Proctor & Gamble FMCG products, Government, Retail and Gambling sectors. Carmen was then transferred to the London office of Saatchi & Saatchi where she spent five years managing the agency's Olay Europe campaigns and then running the Visa Europe business with a keen focus on creating award winning advertising that builds business.
Having made the move to JWT in 2007, Carmen has run the Rimmel Global business and worked on a multitude of clients including Nestle, Unilever and Debenhams. After winning some high profile pitches Carmen is now running the Business Development Department.
In her spare time, Carmen can be found avidly tearing through the latest crime novel or keeping tabs on current fashion trends.
Joseph Petyan
Executive Partner
There can be no doubt that JWT runs through Joe's blood. He started his career here as a graduate trainee and was appointed Joint Managing Director of JWT London in 2009. In January 2012, Joe was promoted to Executive Partner and leads the agency with Russell Ramsey and James Whitehead.
In his career, Joe has worked on domestic and international business in categories as diverse as FMCG, media, telecoms and financial services and for the past seven years, Joe has led the HSBC account globally. Responsible for Brand, Premier, Commercial and local communications in 86 markets, the role demands a focus on international creativity and close integrated working with 38 other WPP marketing service agencies worldwide.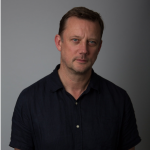 Russell Ramsey
Executive Creative Director
Russell joined JWT London as Executive Creative Director in September 2007 and he made a difference the minute he crossed JWT's threshold. In January 2012 he was promoted to Executive Partner jointly leading the agency alongside Joseph Petyan and James Whitehead.
At JWT he has brought in many talented people who have transformed the agency to a fully integrated communications company offering the best of the best. He oversees every aspect of JWT's creative output, which is talked about and awarded in the highest possible ways, including 3 Golds at Cannes.
He began his career at Saatchi & Saatchi where he worked on brands including Allied Breweries, NSPCC, Tesco and British Airways. In the summer of 1990 he moved to BBH London and rose rapidly through the ranks. He was made a Creative Director in 1998 and Chief Creative Director in 2005.
James Whitehead
Executive Partner
James was promoted to Executive Partner in January 2012 jointly leading the agency alongside Russell Ramsey and Joseph Petyan.
Since joining JWT London in 2004, James has had a huge appetite for delivering great work, driving growth and looking for opportunities to create positive change.
James was teamed up with Joe Petyan as Joint Managing Directors in 2010. Their focus together was on transforming the agency's capabilities and talent to provide an integrated offering including shopper, experiential, digital and branded entertainment. He recently oversaw the acquisition of a mobile marketing agency to complete JWT London's dotJWT digital offering.
He has had great success as a UK, EMEA and Global Business Director partnering JWT's Clients in building their brands and businesses, including Diageo, Nestlé, Johnson & Johnson, Kraft and Nokia. He remains hands on with businesses across the agency's client portfolio.
James came to JWT from Saatchi & Saatchi, where he spent two years in Asia as a Regional Business Director on Guinness and SONY and six years in London. During this time he worked on Virgin, Muller Dairy, Lloyds TSB, Cadbury Schweppes, P&G and Allied Domecq, including a two year stint helping to set up Saatchi's Interactive division.