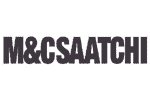 36 Golden Square
London W1F 9EE
United Kingdom
Phone: (+44) 020 7543 4500
Fax: (+44) 020 7543 4501
Creative Development

:

20.4%

Production

:

6.8%

Account Services

:

32.4%

Marketing, Research & Strategic Planning

:

8.0%

Administration

:

22.7%

Others

:

9.7%
Number of Employees: 275
Lisa Thomas
CEO, UK Group
Lisa spent the early part of her career in direct marketing at Wunderman Worldwide and Craik Jones. In 2000, shejoined M&C Saatchi to found its direct marketing shop, LIDA, which has grown from a one person agency, to an industry leader with over 100 staff, being named Campaign's Direct Marketing Agency of the Year in both 2013 and 2014. Lisa was appointed as CEO of M&C Saatchi Group in the UK in 2010, and has since spearheaded the agency's growth, with revenues increasing by 13% YOY in 2012. She has also continued to build the agency's portfolio of expertise, aligning with social media agency Human Digital in 2011, adding talent management company Merlin to the fold in 2013 and acquiring digital creative shop Lean Mean Fighting Machine in 2014. Lisa is an active member of WACL and the Marketing Society, and is a great public speaker on business and entrepreneurialism. She has appeared as an industry commentator on CNBC, The Business Class, and Newsnight.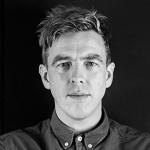 Tom doffed the chief's cap at M&C Saatchi for the first time in October 2014, shortly after the acquisition of digital creative shop Lean Mean Fighting Machine. Tom's career started off at Reuters, but in 1999 he left via the back door and joined their then digital agency BMPinteraction. A year later, Tribal DDB formed and Tom became a planner at the home of planning, at Bishops Bridge Road. Five years of learning the ropes was enough however, and in 2004 he launched Lean Mean Fighting Machine. Digital innovation was at the heart of the agency's work for progressive clients such as Emirates, Land Rover, Samsung, Converse and Unilever. The agency went on to become one of the leading independent digital creative shops in the world, picking up Digital Agency of the Year in Cannes along the way. It's with the same creative bravery that precipitated this success, that Tom leads the troops at M&C Saatchi.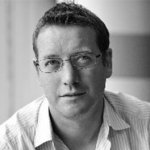 Mark Sinnock
CSO
since February 2014
From London to Singapore, agency to client-side and back, Mark's 18 years industry experience is as diverse as it is extensive. As Fallon CSO Mark led planning across the business, masterminding Cadbury Gorilla and developing strategy for the Sony portfolio, which was immortalised by its highly integrated 'Sony Balls' campaign. In his time at Asda as marketing director, he launched the world's first 'Price Guarantee' initiative, before migrating to Asia for a four year stint as regional CSO for two WPP networks. There he led the planning on Ogilvy's first IPA Gold 2012 for Singapore's anti-smoking lobby, and transformed the Coke Hands campaign into a Cannes Grand Prix success. Now back on British ground, Mark works closely with Virgin Holidays, Transport for London and NatWest, delivering customer insight, communications strategy and smart channel planning.
Richard Alford
Managing Partner
since February 2014
Having started at Grey in 1987, Richard was recruited by EuroRSCG (now Havas Worldwide) to manage their flagship Peugeot account. After three years, he joined M&C Saatchi in 1995, when it was just a startup, to run Fosters and Kronenbourg campaigns for Scottish Courage, as well as Whiskas (winning a D&AD Silver in the process). He then led British Airways through its most creatively fertile six year stretch since the 1980s. As Managing Director of the UK Agency he runs our relationship with the FCA, drives RBS Group and NatWest's ongoing 'helpful banking' efforts, and is currently powering the global launch of Konami's latest Metal Gear Solid video game, which is centred on multinational digital, social and experiential activity.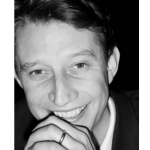 Tom Firth
Managing Director
Tom started at M&C Saatchi as a graduate fresh out of university, and he's been here ever since. Over the years he's worked across cars, supermarkets, retailers, FMCG, tourism, travel and much more besides. Tom's been especially involved in brand development and behaviour change work with Public Health England, which explains his pure and blameless lifestyle.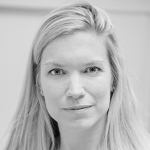 Camilla Kemp
COO
since February 2014
Since joining M&C Saatchi, Camilla has pitched for and won both the Boots account, becoming the brand's first digital agency of record, and Blue Cross, for whom she leads awareness campaigns across multiple channels. She plays a leading role in the company's ongoing efforts to provide fully integrated media solutions, while Boots' social live streaming events – a first for the brand – are tremendous examples of how Camilla has fast become a source of expertise for consumer-led content creation. Before life at M&C Saatchi, she went about creating award-winning work for Carphone Warehouse X-Factor sponsorship and Dench spring water at Chi & Partners. Camilla's on an ongoing mission to conquer fear itself, and to date has attempted skydiving, water cave exploring and night diving with reef sharks. It's little wonder she made Management Today's 35 Under 35 in 2014.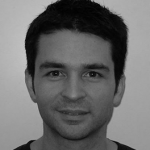 Ed Palmer
Managing Partner
since February 2014
Delivering an integrated Olympic transport campaign in the build up to London's biggest ever international event might perturb a lesser adman. But Ed, campaign mastermind, distance runner and dynamite drummer, saw it as another opportunity to flex his creative muscles. When he's not leading the TFL team, he's steering the RBS and NatWest ship in its ongoing 'helpful banking' expeditions. Prior to his time at M&C Saatchi, he was head of account management at TBWA, running accounts including PlayStation, Mars, Nivea and Absolut vodka.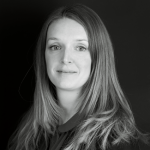 Clare Willetts
Managing Partner
Heading up three of M&C Saatchi's cornerstone accounts takes an acute level of drive, efficacy and imaginative genius, and it's a feat that Clare has nailed: her work on Blue Cross delivers fully integrated campaigns for one of Britain's oldest animal welfare charities; her direction on the multi-channel Doddle account is paving the way for a brand launch across the UK; and as the point man on DE Master Blenders 1753, she is delivering a multi-lingual repositioning of Senseo coffee across Europe. With one eye on the future, she also manages the agency's graduate training scheme, ensuring new troops are slowly transformed into adman marvels.
Prior to life at Golden Square, Clare managed Pernod Ricard brands - including Jameson and Kahlua - at TBWA, where she also lead Nissan's multi-channel car launches for Nissan LEAF and Nissan Juke, winning gold for the latter at the Marketing Engage Awards 2013. At JWT in Canada, she launched the first bank sale for HSBC, encouraging younger consumers to take an interest in their financial affairs.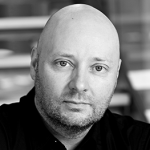 Mark Goodwin
Creative Director
since February 2014
Copy writer by trade, Mark currently works across all key accounts, dreaming up award-winning scripts to add to his weighty collection of accolades; two Gold Campaign Poster Awards, three D&AD Silver pencils, not to mention his poster perched on a wall in the Victoria & Albert Museum. He has graced some of the best creative floors in the business. Stints at BBDO, CDP, BBH and Simons Palmer Denton Clemmow & Johnson – where he delivered adverts for Nike, British Telecom and The Terrence Higgins Trust – were followed by a move to Leagas Delaney as creative group head where he lent his creative ideas to the likes of Adidas, the BBC and Harrods.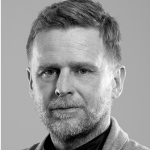 Jason Lawes
Creative Director
since February 2014
Jason kicked things off in the post room at Bates Dorland, and with a tendency to over deliver, he fast became a creative linchpin in the agency. Upon joining APL as Art Director, he got to work on campaigns for Peperami , Vauxhall and GM Motors, Flora, Hellman's, and launched a global rebranding campaign for HSBC. While Senior Art Director at Lowe & Partners, Jason was the brains behind Stella Artois' 'Reassuringly Expensive' ads and as partner at The Red Brick Road, he authored 'Every Little Helps' for Tesco. With more than a few awards to boot including a Cannes Gold Lion, 3 D&AD pencils and Campaign Press Grand Prix, Jason is well versed in campaigns that deliver a long-lasting impact on the consumer.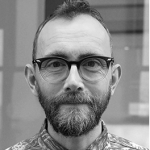 Grant Parker
Head of Art
since February 2014
Kicking off his career at DDB London, Grant worked primarily on the Harvey Nichols Wallace and Gromit campaign, picking up a host of awards including Gold Cannes Lions, Creative Circle platinum and Campaign Big Awards gold. He then joined the TBWA team in Cape Town, and became Global Creative Director of Louis Vuitton at Ogilvy & Mather Paris, before returning full circle and taking on projects for Virgin Holidays and NatWest at M&C Saatchi.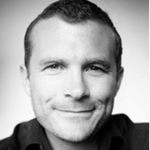 Sam Ball
Creative Director
Since joining the agency in 2014, Sam has brought a staggering level of energy, imagination and digital expertise to M&C Saatchi's creative ranks. At just 25 years-old Sam became Creative Director at Tribal DDB London, overhauling advertising for brands including Volkswagen and The Guardian. Founding partner of Lean Mean Fighting Machine, he has run global social accounts for Unilever and TIGI's Bedhead brands, and won a bundle of awards for his digital work from One Show, D&AD, and the Webbies. However, his proudest moment came in 2008 when Lean Mean Fighting Machine became the first ever UK shop to be crowned Digital Agency of the Year at Cannes. Most tellingly, their UK industry peers have voted him and his creative partner Dave Bedwood No.1 creative team working in digital.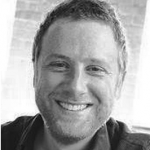 Dave Bedwood
Creative Director
Founding partner of former digital creative shop Lean Mean Fighting Machine, Dave brings a mix of digital brilliance, clever insight and plain ballsy ideas to M&C Saatchi's creative ranks. Former creative director at Tribal DDB, his relationships with Volkswagen, British Gas and The Guardian produced plenty of big-hitter, fully integrated campaigns, while former Lean Mean clients including Unilever, Land Rover and Google continue to enjoy the benefit of his ever-evolving digital innovation - as the only UK shop to be voted digital agency of the year at Cannes, it's fair to say Dave has a history of leading his team to glory. Along with fellow Creative Director Sam Ball, he was voted number one creative of the year by industry peers. He's also been featured in the Observer's Future 500, and been jury chairman at D&AD and Art Directors Club New York.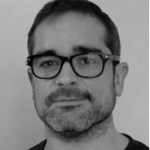 Dave Cox
Chief Innovation Officer
Co-founder of former digital creative shop Lean Mean Fighting Machine, Dave now oversees all creative technology developments and R&D efforts at M&C Saatchi, which has most recently included augmented reality projects for Land Rover, and interactive online content for De Beers Forevermark. In his time at Lean Mean, he won a string of awards including D&ADs, Webbies, One Show pencils, Cyber Lions and Cannes Agency of the Year 2008. With a background in web development, Dave is always on the hunt for upcoming talent, and to that end supervises master's and PhD students in partnership with Queen Mary University. This scheme allows interns to experiment with tech through projects based on interactive social clothing, haptic communication, EEG devices, new social network innovations and artificial intelligence.