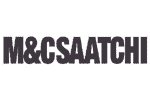 36 Golden Square Soho
London W1F 9EE
United Kingdom
Phone: 020 7543 4500
Fax: 020 7543 4501
M&C Saatchi Wins Dixons Retail Social Media Brief
October 23, 2012
Integrated agency M&C Saatchi Group has been appointed by Dixons Retail to handle all of their social media activity following a competitive five-way pitch.
M&C Saatchi Group already handles the PR, media buying and all above the line advertising for Dixons Retail and the social media activity will complement the existing work, aimed at positioning Dixons Retail as the UK's most helpful and inspirational electrical retailer. The work will cover all of the Dixons Retail brands including Currys, PC World, KNOWHOW, KNOWHOW Movies, and Dixons Travel.
The activity will be led by M&C Saatchi PR who will create content and manage communities for all of the retailer's social media channels. The Group's media buyers, Walker Media, will develop commercial partnerships with the different channels, while the advertising agency at M&C Saatchi will oversee the strategy and develop ATL campaigns that work across social.
Amanda Clift, Head of Marketing at Dixons Retail commented: "Social media plays a critical role in the next phase of the evolution of our brands. We have worked hard to become a retailer that is helpful and inspiring, and social media allows us to further demonstrate our commitment to these values. M&C Saatchi Group was the ideal partner to help us with this and their thinking and approach put them ahead of the four other social media specialist agencies that pitched."
Chris Hides, MD M&C Saatchi PR added: "Dixons Retail has undergone a huge change in recent years, placing a renewed emphasis on the in-store environment and the customer experience. As a channel that can directly engage with customers, social media plays a critical role in building on this success."