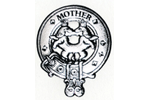 10 Redchurch Street Biscuit Building
London E2 7DD
United Kingdom
Phone: 020 7012 1999
Fax: 0207 012 1989
Peace, Love and Storage
March 31, 2011
IKEA IGNITES A 'MESSY' DEBATE IN NEW AD CAMPAIGN
IKEA is asking who's messier in the home, men or women, in a new integrated advertising campaign created by Mother.
Launching on 1st April, the groundbreaking campaign kicks off with a TV advert shot in front of a live audience, featuring four stand-up comics, two men and two women, debating who the messier sex is.
IKEA's strategy is based on the fact that domestic clutter leads to arguments around whose fault it is, which leads to an unhappy home. IKEA wants to prove that many of these arguments could be avoided if only people had better storage. The advert shows that IKEA has the storage solutions to solve any problem, be it a lack of space, poor organisation or just plain clutter.
At the end of the advert viewers will be directed to a new IKEA UK Facebook page, www.facebook.com/ikeauk, where they can vote online as to who they believe is messier, submitting proof of their decision using photos and videos as part of a custom built app for the campaign. The app will also allow users to share their arguments about clutter with friends as well as have IKEA experts recommend solutions to their problems.
Online display banners will also allow people to vote, and product focused online adverts will demonstrate the problems people have shared and various solutions available at IKEA. Press adverts will work closely with the product related online display adverts.
In addition IKEA has created a handbook titled 'Peace, Love and Storage', which will also be hosted on the Facebook site. It will deepen the engagement and rally the debate about who is messier, as well as help people have a happy home by sharing relevant IKEA storage solutions for common storage problems. The book will tackle consumers' fears that storage can be confusing and expensive and demonstrates the unique IKEA expertise and insight into life at home.
Anna Crona, Marketing Director at IKEA UK and Ireland said: "We are committed to understating how our customers live life at home so we can provide solutions to make life happier. Everybody has storage needs in the home and by encouraging debate and providing solutions we will show that IKEA is relevant to everybody, no matter what your home is like or how much money you have."
Sarah Rabia, strategist at Mother, said: "Mess in the home is third most common cause of domestic arguments – after sex and money. We have too much of one of them, not enough of the other two. IKEA is making a huge commitment to improving home life for all Britons. And making Peace, Love and Storage, is the start of that."