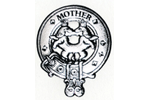 10 Redchurch Street Biscuit Building
London E2 7DD
United Kingdom
Phone: 020 7012 1999
Fax: 0207 012 1989
Stella Artois & Annie Leibovitz
February 8, 2013
Stella Artois has unveiled a new campaign, which was created and shot with legendary photographer Annie Leibovitz.
The ad celebrates the timeless beauty and craftsmanship of Stella Artois and aims to rival other iconic images of beauty and desire.
The ad, being used in press globally from February will be launched at the Sundance Film Festival.
To find out more about the work, you can visit the new Studio Stella Artois http://studiostellaartois.tumblr.com/ and http://www.stellaartois.com/lasociete/www/, which will feature stills from the shoots as well as a series of behind the scenes films.