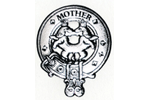 10 Redchurch Street Biscuit Building
London E2 7DD
United Kingdom
Phone: 020 7012 1999
Fax: 0207 012 1989
IKEA 'Make Room for your Life'
January 21, 2013
This weekend saw the launch of our new campaign for IKEA 'Make Room for your Life' which examines how good storage can improve your life at home.
The campaign launched with the ad 'Living Together' which, shows a couple kept apart by a maze of mess. However, thanks to smart storage solutions from IKEA, the couple can tidy their way through the maze, removing the clutter from their lives to finally meet across a KIVIK sofa bed.
'Living Together' features a cover version of the Bee Gees song 'Living Together' by the band An Escape Plan and a full length music video running online at http://www.youtube.com/ikeauk. The campaign also features outdoor, press ads and two filmed documentaries that will be launching on 11 February on the IKEA UK YouTube page.