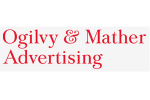 Ogilvy & Mather Advertising,
London
Follow
Update
10 Cabot Square Canary Wharf
London E14 4QB
United Kingdom
Phone: 020 7345 3000
Fax: 020 7345 9030
Philosophy & Competitive Advantages
Ogilvy believes best orchestrating principle for a brand is more than a big idea - it's a big ideal. An open-source mission or set of beliefs which both a company and its customers share and which enable both to work together towards a higher common end.

Similarly, there is only one thing more precious than individual talent - and that is the environment which allows many different talents to work effectively together. The greatest planner in the world is worthless if he cannot work alongside an equally great creative team in an entirely different discipline. It is our cultural consistency which - uniquely - allows us to do this
Network Description
Ogilvy is present in 23 countries in Europe, 42 in the Americas, 28 in Africa, 29 in Asia & Middle East and 3 in Oceania.

Ogilvy works with 2,391 clients in 497 offices, in 125 countries with 11,000 employees worldwide and are the 2nd largest global network. The quality of our network is based on the strength of our international network, our local strength and depth across all communication disciplines of collaboration and our people.
Local Representation
We have offices in Canary Wharf and Theobalds Road, London.
Affiliates
OgilvyOne, Ogilvy Public Relations, Ogilvy Interactive, Ogilvy Primary Contact, Ogilvy Action Dialogue, Ogilvy Internal Communications, Ogilvy Healthworld, Coley Porter Bell, QCI Neo@Ogilvy 141 Worldwide Engage Mather Communications
Trade Organizations
Marketing Society (MS)
Institute of Practitioners in Advertising (IPA)
Direct Marketing Association Ltd. (DMA)
Account Planning Group (APG)