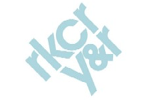 Hampstead Road Greater London House
London NW1 7QP
United Kingdom
Phone: (+44) 0207 611 6568
Fax: (+44) 020 7611 6011
BBC2 - "White Trail" - RKCR/Y&R
RKCR/Y&R
United Kingdom
White Trail
| | |
| --- | --- |
| Product Name | White |
| Product Category | TV/Radio Programs & Stations |
| Market | United Kingdom |
| Language | English |
| Date of First Broadcast/Publication | February 26, 2008 |
| Media Type | Television |
| Length | 80 Seconds |
| Awards | British Arrows, 2009 (Bronze) for TV and Radio Promotions |
| | |
| --- | --- |
| Sound Design Company | Wave Studios |
| Production Company | Therapy Films |
| Art Director | Jerry Hollens |
| Copywriter | Mike Boles |
| Director | Malcolm Venville |
| Producer | Louise Jones |
| Account Director | David Young |
| Account Manager | Abbi Wolffe |
| Retoucher | Lee Aldridge |
| Typographer | Lee Aldridge |
| Music | Billy Bragg |
| Sound Designer | Parv Thind |
| Advertising Manager | Lindsay Nuttall |
| Advertising Manager | Ruairi Curran |
Is white working class Britain becoming invisible?
Story
The TV trail shows a white working class man's face being gently written on by many hands, writing in both English and other languages. The hands represent multi-cultural Britain, scribing one of two phrases: 'I love Britain' and 'Britain is changing'.
Concept
The trail has been carefully conceived. The hands represent multi-cultural Britain in all its guises and include white hands which represent the way in which some sections of society have embraced multi-cultural society. It is intended to capture the fact that people from many different cultures are making a positive contribution to our national economy and identity with the words 'I love Britain' whilst referring to the fact that there are a number of different factors affecting white working classes - from changes in industry to political representation – with the phrase 'Britain is changing'.
Problem
The season explores the loss of white working class identity in various regions of the UK as a result of increasing numbers of migrant communities forming.
It's clearly an incredibly sensitive subject matter, and BBC2 is aiming to give an objective overview of all of the debates surrounding the issue.