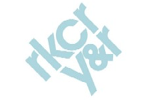 RKCR/Y&R,
London
Hampstead Road Greater London House
London NW1 7QP
United Kingdom
Phone: 0207 611 6568
Fax: 020 7611 6011
Country Phone Code: 44
Philosophy & Competitive Advantages
RKCR/Y&R create effective channel neutral ideas that answer business problems. Whilst it's nice that we have been creatively recognised by Bafta, Clio, Cannes Lion, Campaign Big, BTAA and the Creative Circle in the last year, we are far more proud of our effectiveness story. In fact, we've won more effectiveness awards than any other UK agency in the last 5 years. Increasingly more of our ideas end up in non-traditional channels. We work with Saint, our digital agency, to provide an integrated offering for our Clients (including Virgin Atlantic and Lloyds TSB). We've also published books, shot pop promos for the likes of Groove Armada, opened a pop up ad agency, and are working on big design briefs from the likes of BBC, Home Office and Virgin Atlantic as well. Our game is still creating big ideas to solve business problems; just the end product is more interesting and varied than ever before.
Network Description
Y&R network is present with 53 agencies in Europe and 155 in the Americas
Local Representation
SAINT@RKCR/Y&R is a specialist digital agency founded in May 2007. Saint can deliver full digital and 360 campaign strategies, specialising in creative development, production, website & microsite design, development of online advertising, comprising of all banner formats including rich media, viral marketing and leveraging web 2.0 technologies to create awareness. Saint can supply and deliver on all needs and requirements, leveraging resource of the main agency. The senior management team has over 12 years of experience in digital, with the founding creative partners being the first pure creative team to be based in an above-the-line agency. Clients include Virgin Atlantic, M&S, BBC, & Lloyds. www.saintlondon.com
Trade Organizations
Marketing Society (MS)
Institute of Practitioners in Advertising (IPA)
Account Planning Group (APG)