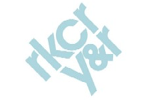 Hampstead Road Greater London House
London NW1 7QP
United Kingdom
Phone: (+44) 0207 611 6568
Fax: (+44) 020 7611 6011
RKCR/Y&R launches fire safety campaign urging people to test their smoke alarms as the clocks go back
October 25, 2012
RKCR/Y&R is launching the latest version of the national Fire Kills campaign for DCLG (the Department for Communities and Local Government) highlighting the vital need for people to test their household smoke alarms.
The print campaign launches this week and ties in with the end of British Summer Time on Sunday 28 October. It extends last year's activity which created a behavioural link between the clock change in October and March and the need to ensure smoke alarms are working.
The print work, launching in weekly TV guides and national press from 25 October in the run up to clock change, is emotionally impactful, showing images of charred timepieces in situ - on a child's bedside table, a grandparents' mantelpiece and a quiet night in front of the TV– rather than the colder 'forensic evidence' approach in last year's campaign. The work carries challenging headlines including, for example, "Do you swear on your child's life to test your smoke alarm tonight?" next to the image of a child's burnt clock.
The print is accompanied by radio and digital. It will also be distributed to the Fire and Rescue Services in England for use.