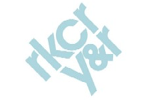 Hampstead Road Greater London House
London NW1 7QP
United Kingdom
Phone: (+44) 0207 611 6568
Fax: (+44) 020 7611 6011
Land Rover launch new Range Rover campaign
January 7, 2013
Land Rover has released the Next Generation Range Rover global campaign created by RKCR/Y&R. The new campaign launches digitally across the world simultaneously.
Shot in the picturesque backdrop of the French Alps and Lake Como, the very first production vehicle from 1970 stars alongside the all-new, fourth generation, Range Rover for 2013.
The Next Generation Range Rover preserves the essential, unique character of the vehicle and its special blend of luxury, performance and unmatched all-terrain capability. However, its clean sheet design and revolutionary lightweight construction have enabled Land Rover to transform the experience for luxury vehicle customers, with a step change in comfort, refinement and handling.
Patrick Jubb, Land Rover Global Marketing Communications Director, said, "The Next Generation Range Rover is the jewel in the Land Rover crown and the campaign aims to capture its capability and composure, no matter what the occasion."
Brian Fraser, International Creative Director, RKCR/Y&R said, "We wanted to create something quintessentially Range Rover, that had both the scale and elegance that the vehicle deserves."
The global campaign consists of TV, press, outdoor, digital rich and standard and a brand new microsite, within the global website, featuring a rich and immersive experience of the Range Rover drive.
The campaign will run in over 20 countries across the world and follows the global brand campaign launched in September 2012 that looks to establish Land Rover as the world's SUV of choice.
Attachments
Title: Next Generation Range Rover
Brand: Range Rover