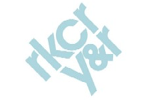 Hampstead Road Greater London House
London NW1 7QP
United Kingdom
Phone: (+44) 0207 611 6568
Fax: (+44) 020 7611 6011
RKCR/Y&R launches new Land Rover campaign aimed at Fleet managers
April 21, 2011
London, Thursday 21 April: RKCR/Y&R is set to launch a new Land Rover campaign designed to appeal to businessmen with an adventurous streak.
The campaign fuses the business world with adventure in a humorous way to create stand out in a business to business environment.
Using three executions the campaign shows how the most classic of office environments can be used by those with a more adventurous disposition.
We see a climbing a wall as an alternative choice to an elevator, piranhas circling the water cooler and a blowpipe used to stick memos to the office notice board.
The Freelander 2 eD4 has CO2 emissions below the 160g/km threshold, giving the model greater appeal to fleet managers.
The campaign tagline "The adventurous businessman is back" not only suggest that the Freelander 2 is now back as a fleet option but that you can again add a little adventure back into your business.
Tim Brookes and Phil Forster, the creative team behind the ads said: "Land Rover is a great brand that always allows you to do eye catching work and this was another of those dream briefs to work on".
The campaign launches in April using business targeted print and digital channels.