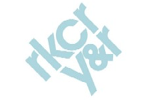 Hampstead Road Greater London House
London NW1 7QP
United Kingdom
Phone: (+44) 0207 611 6568
Fax: (+44) 020 7611 6011
RKCR/Y&R launches viral music video called "Endless Dove" for the BBC and Digital Radio UK featuring their character D Love.
February 11, 2013
RKCR/Y&R has launched a viral music video for the BBC and Digital Radio UK called "Endless Dove."
It features D Love, the diminutive new star of digital radio, his pet dove, and huge up and coming talent Phebe Edwards. In the promo we see D Love serenading Phebe, but it soon becomes clear where his real love lies. With his dove of course.
The film was recorded in the world famous Sarm studios of "Do they know it's Christmas" Band Aid fame, and Phebe plays on the same piano that Queen recorded Bohemian Rhapsody on.
The music video is part of a larger integrated campaign featuring D Love. There are three TV spots, interviews with his dove, posters, online banners, in store, digital radio guides, and radio ads which will be aired across the BBC Radio network and on over 60 commercial radio stations. He has also been interviewed by BBC Radio DJ's Fearne Cotton, Richard Bacon, Suzie Klein and Clive Anderson as part of his launch.
The new character has been created by Algy Sharman and Al Brown and ECD Toby Talbot, along with Peter Martin, directors at Sweet Shop and model makers Millennium FX, and was produced by Red Bee.
Attachments
Title: Endless Dove
Brand: BBC