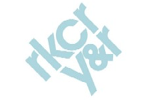 Hampstead Road Greater London House
London NW1 7QP
United Kingdom
Phone: (+44) 0207 611 6568
Fax: (+44) 020 7611 6011
RKCR/Y&R launches Fire Safety campaign urging people to test their smoke alarms
April 4, 2013
London, 4 April 2013: RKCR/Y&R has launched a haunting 'Fire Kills' campaign for DCLG (Department for Communities and Local Government) to highlight the vital need for people to test their household smoke alarms.
RKCR/Y&R research identified the effectiveness topical cues to increase people's likelihood of remembering to perform a task. Using the prompt of switching clocks to British Summer time, and in reverse to Greenwich Mean Time in October, results have shown that the use of such 'Behavioural Association' tactics will make us over 3 times more likely to remember test smoke alarm at these landmark dates.
Almost 58% of people who died in a fire, did not have a working smoke alarm which raised the alarm to give them that crucial time to escape.
The online video present a young boy exploring the burnt-out shell of his former home. We see him examine his old toys and a clock, then turns to the camera and asks the viewer to make a life-saving promise this Easter, to repeat after him "I swear on my child's life, to test my smoke alarm on clock change day, to give my family the best chance of surviving a house fire." A pause between each sentence gives the viewer time to reflect on the weight of the message. The film ends tragically by revealing that the young boy was killed in the blaze.
This heart-wrenching video, by director Stevie Russell, serves to reminds everyone what is at stake in a house fire and that one is more than four times more likely to die in a fire if you don't have a working smoke alarm.
Attachments
Title: On Your Child's Life
Brand: CLG Fire Safety