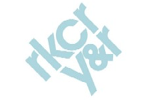 Hampstead Road Greater London House
London NW1 7QP
United Kingdom
Phone: (+44) 0207 611 6568
Fax: (+44) 020 7611 6011
COME AND PLAY AT OUR HOUSE MECCA LAUNCHES NEW BRAND CAMPAIGN
May 2, 2013
Mecca has announced the launch of a new brand campaign including a 30 second TV advert to be broadcast on commercial terrestrial and major satellite channels from today (Thursday 25thApril) until 31st May.

The campaign follows a comprehensive review of marketing activity for all channels aligned to the new strategy for the leisure gaming company of bringing together club, online and mobile for the first time and introduced by Brand Director James Condon.

The TV advert features a new multi-channel brand strapline – Come and play at our house – and focuses on the fun people can have playing with Mecca. A tactical ad, it aims to drive people to Meccabingo.com where they can double their deposits, resulting in 'double the fun'. The advert was created by RKCR/Y&R with media buying by Carat.

To view the advert, click on the following link: http://www.youtube.com/watch?v=S-8uAxinGRM
Paul Meadows, Head of Brand for Mecca, comments, "The new brand campaign is designed to bring together the different ways that people can play – in club, online and on mobile – and reflects what we stand for – fun, laughs, people and winning. We are passionate about giving our customers new games and more ways to play and all our marketing activity will reflect this.

"The campaign stems from the fact that everyone needs a little fun and excitement and that it's even better when it's shared with other people. This insight will shape all our communications as well as our multi-channel offerings and how we interact with people.

"It's an exciting time for the brand as it brings to life our ambition to make Mecca an entertainment brand with real human warmth and one of the friendliest gaming brands in the UK."

Believed to be a gaming industry first, Mecca also recently launched Mecca Mag – written and produced by Result CC – a customer magazine which is sold in all 97 clubs with a cover price of just £1.
Attachments
Title: Life's more fun when you double it
Brand: Mecca Bingo