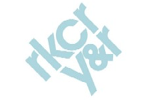 Hampstead Road Greater London House
London NW1 7QP
United Kingdom
Phone: (+44) 0207 611 6568
Fax: (+44) 020 7611 6011
London agency RKCR/Y&R is celebrating its first 20 years at the forefront of UK advertising.
November 1, 2013
The agency has been responsible for many of the nation's most iconic advertising moments over the last two decades including bringing us 'food porn' with that M&S chocolate pudding and charming us with the Lloyds TSB animated world.
RKCR/Y&R (then Rainey Kelly Campbell Roalfe) was founded in 1993 by the eponymous MT Rainey, Jim Kelly, Robert Campbell and Mark Roalfe. Their founding client was Virgin Atlantic, who remains one of their most cherished relationships. Over the years, they've worked together to poke fun at BA's slightly disastrous attempt to raise the London Eye and celebrate the brand's own 25 year landmark with 'Still Red Hot'.
Other outstanding work from the archives includes bringing Take That to the Christmas house party for M&S, helping us remember the romance of train travel with Virgin Trains 'Return of the Train', shocking our football sensibilities with Budweiser Soccertainment, reminding us not to advertise our stuff to thieves, thereby helping change the habits of the nation, and the wonderfully cringe-worthy 'Hey Wyclef honey, Momma needs lurve…' for Virgin Mobile.
Many may not be aware that RKCR have been working with the BBC for the past 8 years, creating such memorable storytelling events as the Beijing Olympics 'Monkey' trail, the Vancouver Winter Olympics trail and the recent London 2012 'Stadium UK' – they were awarded BAFTAs for the first two (and remain the only advertising agency to have been recognised by the Academy). Other work for the BBC includes the love-story to David Attenborough 'Wonderful World' and helping instigate the now-annual Radio 2 '2 Day'.
The agency hosted a bash at the Café de Paris last night where they welcomed clients and comrades past and present.