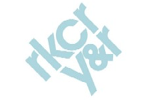 Hampstead Road Greater London House
London NW1 7QP
United Kingdom
Phone: (+44) 0207 611 6568
Fax: (+44) 020 7611 6011
RKCR/Y&R appointed as lead strategic and creative partner for the GREAT Britain campaign
March 28, 2014
The Cabinet Office has appointed RKCR/Y&R as lead strategic and creative partner for the GREAT Britain campaign which unites government departments in promoting Britain overseas.
RKCR/Y&R last summer won a GREAT tourism initiative working with Visit Britain, and developed the Sounds of GREAT Britain campaign. They will now partner with the central GREAT Cabinet Office team to grow the brand, develop increased and deeper relationships with supporting brand partners and to evolve the GREAT campaign. The agency will be tasked with putting together an extended multi-disciplinary team to deliver brand and digital strategy, develop and manage partnerships, secure talent and drive PR.
Vicky Jacobs, Managing Director, RKCR/Y&R, says: "We are honoured to be supporting the GREAT team in developing this fantastic and ambitious brand and be able to reinforce our commitment to marketing British brands here and overseas."