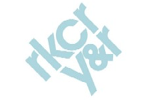 Hampstead Road Greater London House
London NW1 7QP
United Kingdom
Phone: (+44) 0207 611 6568
Fax: (+44) 020 7611 6011
RKCR/Y&R heralds the Olympic Flame's journey around Britain with the BBC's Olympic Torch Relay Campaign
April 30, 2012
The first phase of the London 2012 marketing begins with the BBC's Torch Relay campaign which will launch on 1 May, created by RKCR / Y&R. Using animation, the creative idea is based on the graphic motif of the torch itself and the 8000 holes in the design that represents each individual torchbearer. The trail opens on the DNA of the Olympic Flame and then pulls out to reveal the beautiful golden Olympic Torch, created in graphical dots. These dots begin to make up landscapes and characters. We see animated runners holding the torch and crowds coming together in celebration. As it reaches the end of the trail it pulls out to reveal the torch's journey and the celebrations taking place across the United Kingdom. Elements from the animation will also be used in the title sequences for the BBC Torch specials, the One Show special titles and Blue Peter. Images from the campaign will also be used online on the BBC Torch pages.
The campaign starts with a 60 second launch trail running across BBC One and BBC Three, and will then move into a 40 second appointment to view trail for the One Show special on 18 May.
The Torch campaign will be the first time audiences will hear the specially commissioned Elbow track "First Steps" that the BBC and RKCR / Y&R are using for its theme tune for the Olympics. The version used on the Torch campaign is a taster for the full track which will be launched for the Games times marketing campaign and Olympic title sequences also created by RKCR / Y&R.
'Like the Olympic Torch itself we wanted to capture the spirit of the Olympics as simply and as beautiful as possible, by bringing to life the emotion and symbolism of the Olympic Flame' – Jules Chalkley and Nick Simons, RKCR