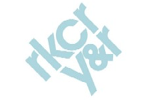 Hampstead Road Greater London House
London NW1 7QP
United Kingdom
Phone: (+44) 0207 611 6568
Fax: (+44) 020 7611 6011
RKCR/Y&R highlights BBC Radio 2's 2Day with online catch up
May 14, 2012
London, 14 May, 2012: After a second year of the successful campaign for BBC, RKCR/Y&R has created a spot for the BBC Radio 2 2Day campaign directing listeners online to catch up with Radio 2's live coverage of the event.
2Day, which took place on 10 May, sees all of the week's radio scheduling packed into one day featuring Radio 2's best talent over 12 hours.
The trail shows clips from the line up incorporating content from 2Day itself, featuring a voice over from Chris Evans. The ad aims to drive people online to catch up with the live gigs, outside broadcasts and interviews which took place during the day.
The pre-trail, which launched on 1 May, reflected the rich diversity on offer on Radio 2 and to make 2Day an event people look forward to like Glastonbury. The ad swaps the voices of Radio 2 presenters; Chris Evans sounding like Graham Norton, Trevor Nelson like Terry Wogan and Dermot O'Leary like Claudia Winkleman. This provides a striking visual and audible cue for viewers to pick up on.
This year Graham Norton kicked the day off at 7am, followed by Zoe Ball with Claire Teal at the piano with Damon Albarn appearing during Jo Whiley's spot. The day continued with Tony Blackburn broadcasting from Blackburn and ended with Chris Evans who introduced live performances from Keane, Jamie Cullum while Jessie J and Tom Jones performed a duet at The 100 Club in Soho, London.
The concept for the event was created by RKCR/Y&R for the first time last year in conjunction with Radio 2 as a response to a brief which asked RKCR to engage listeners with more of Radio 2's diverse programming. This saw listeners tuning in to their regular radio spots to find a whole host of new content, musical genres and presenters.
Alice Huntley, Chief Strategy Officer at RKCR/Y&R: "It's great to see the event running for the second year, an idea RKCR/Y&R had an integral role in creating. 2Day is a great example of a communications agency getting upstream with its client to demonstrate that there truly is more to Radio 2."
RKCR/Y&R launched the campaign across TV, radio and online on 1 May, with Chris Evans launching the trail live on his breakfast show.