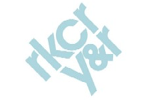 RKCR/Y&R,
London
Hampstead Road Greater London House
London NW1 7QP
United Kingdom
Phone: 0207 611 6568
Fax: 020 7611 6011
Country Phone Code: 44
RKCR/Y&R launches new ghd campaign with Katy Perry
October 20, 2011
RKCR/Y&R has created new work for ghd, the professional hair styling brand, featuring Katy Perry for the launch of its Scarlet Collection.
The ads, which were shot by world renowned photographer David LaChapelle, show Katy Perry, the face of ghd and the epitome of modern style and fashion, with a '20s make over bringing to life the decadence and sophistication of the time. In the ads, Katy is immortalised as a mystical Snow White for the Scarlet Collection campaign.
The print campaign launched in women's glossies this month.
Executive creative director Damon Collins says: 'The second instalment of Katy Perry as the face of ghd continues the Twisted Fairytales theme, showing her as Snow White. David LaChapelle brings his touch of magic to the shots.'